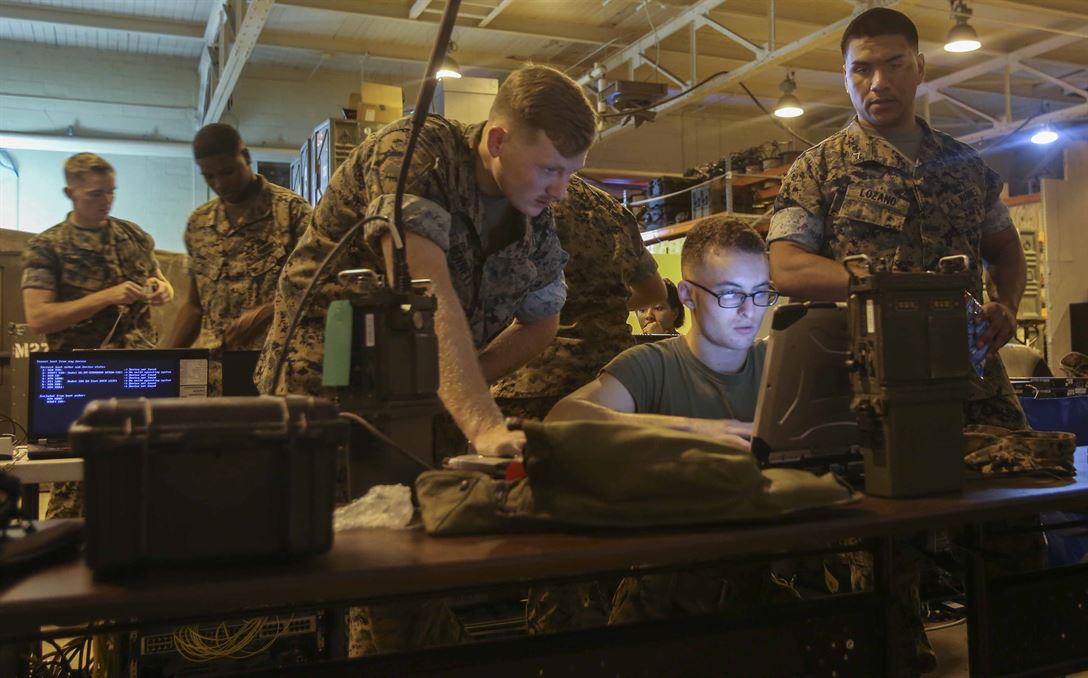 Project Management & Technology Analysis/Planning
Mainframe Development
Programming
Quality Assurance
Technical Writing
Application Development
Web Development
Graphic Design
Database Consulting
Security Consultation

Provide risk assessments
Network vulnerability audits
Penetration tests
Wireless security assessments
Network access security processes
Content Management Database Implementation
Network & Systems Integration
Virtual Campus Development & Maintenance
Solutions Engineering
System Architecture & Modernization Testing Services
Tier I Help Desk Support
Tier II Support Services

Maintenance
Installations & Upgrades

Tier III Support Services

VMWare Virtualization System Administrator
Microsoft (MS) Structured Query Language (SQL) Database Administration
Microsoft (MS) System Administration
Army Medical Command (MEDCOM) Information Technology Support
Advancia provides solutions engineering, configuration, system architecture, modernization testing, tier III support services, VMWare virtualization, system administration, Microsoft SQL database administration, and Microsoft system administration for Army MEDCOM.
Army Training and Doctrine Command (TRADOC)
Advancia provided IT support to the Army's Lifelong Learning Centers at designated TRADOC installations. The IT support involved the development and maintenance of the course material, database, web portals, support desk and digital library functionality, and virtual campus support capability. TRADOC's mission is to operate on a 24-hour basis as classrooms without walls making training content accessible on demand to soldiers in every theather of operation.
Army Medical IT Center (USAMITC) (Now Defense Health Agency)
Advancia provided qualified personnel and professional services to perform use and solutions engineering, configuration, system architecture and modernization testing services to include providing Systems Tier III support services consisting of VMware Virtualization system administrator, Microsoft SQL Database Administration, and Microsoft Systems Administration support services for USAMITC.
State of Oklahoma IT Consulting
Our IT professionals successfully completed more than 110 separate contracts for 34 unique State of Oklahoma agencies. The consultant service categories were management, development (mainframe, client server/micro, web), database, security, network, infrastructure and operations.